Lamp Post Banner Printing & Installation
Below is an example of 3′ x 8′ lamp post banner installed at a Walgreens Parking lot.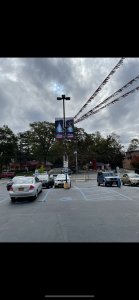 Banner design , printing , installation and removal all done under one shop. Lamp post banners are a great way to advertise .
We also supply the fiberglass hardware. Call us about your next lamp post banner project. We service New York , New Jersey & Connecticut.