Roof top Flagpole Installation
This is one example of a roof top flagpole that was installed for the FDNY @ Ladder 8 ( where the ghostbusters movie was filmed). Flagpole was attached to the roof ( concrete ) via chemical anchors and a custom bracket was engineered for this application.
The following pictures are from a roof top installation @ Casa Building Materials on the Bruckner Expwy.
Steel was welded to the existing steel and the aluminum pole had a matching bolt pattern to bolt it up together.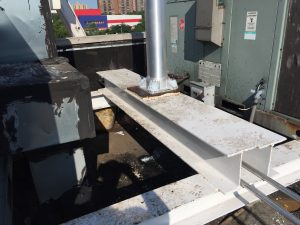 Below is another project at the NYPD Precint. Their existing pole and base/ counter weight was failing ( rust ) and needed paint so we decided to remove it completely and install a new aluminum pole which will not require painting.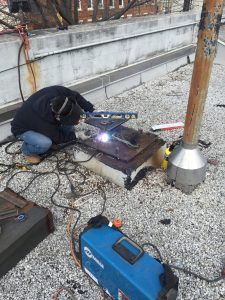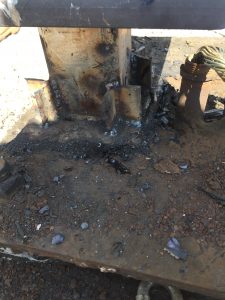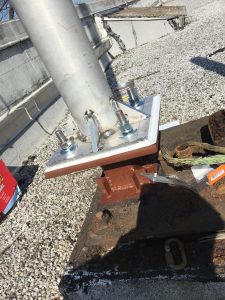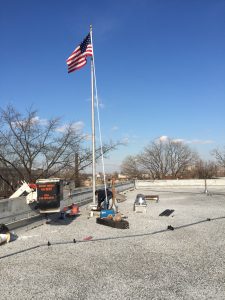 Give us a call @ 718-374-5175 or send us an email to info@nycflagrepair.com and we can go over your project.